Pizza
It isn't just a fancy marketing gimmick name, it is absolutely true. From our signature pizza sauce to our "Ring Of Fire" that goes to season the crust of each one of our specialty pizzas, "Parsippany's Best Pizza" is the best pizza you can get in the Parsippany Troy-Hills community in Northern New Jersey. Come and visit us and see what all of the fuss is all about!
Italian Restaurant
When we say that our food is "made by Italians", that is not just "Servizio a labbro" (lip service 🙂 In addition to offering delicious pizza we also offer a full menu of finely translated Italian dishes passed down through our family over the years. Many nights you can find Chef John toiling with his first love, cooking, in the kitchen at either of our Italian restaurants and dazzling our customers.
Appetizers
Parsippany's Best Pizza is #1 in appetizers with offerings of everything from Jalapeno Poppers to fried cheese raviolis. Having an appetizer with your meal really puts it over the top, the final detail of a memorable meal…even though it is enjoyed at the beginning of the meal. Visit us this weekend for Parsippany's best pizza AND appetizers 🙂
Italian Desserts
Banana's Foster bites, home made Italian Tiramisu, Nutella stromboli with freshly cut strawberry, cannolis and Paddy's bag of donuts are just the tip of the iceberg when it comes to desserts and your sweet tooth. Please be our guest and try some of our great desserts today.
Catering Services
Parsippany's Best Pizza can handle your catering needs. We have all of the supplies that you will need to please your guests, including trays and half trays of baked ziti, chicken marsala, garlic knots, our wide array of delicious appetizers, desserts and dinner rolls. If it is catering, we have it covered. Call us today or visit our catering menu page.
Made By Italians
So, many of our Italian customers grew up the same way as us. If you are anything like us, you hung out at your Nonna's house, the one with two kitchens, one upstairs and one down. While you played she cooked and cooked and cooked for what seemed like forever and you could smell her homemade Sunday gravy and the aroma would cause your stomach to dance in anticipation. Yeah, we know! That's the same smell at the pizzeria 🙂
Welcome To Parsippany's Best Pizza!
At Parsippany's Best Pizza, we are a family run business with a heavy emphasis on our surrounding community. Serving this group and area the finest Italian dishes and specialty pizzas is something that we have a real passion for. The video below shows what our pizza's look like but we also have many other menu items that are just waiting on you to try them.
Parsippany's Best Pizza was inspired by the idea that in order to actually be Parsippany's best pizza we had to take on the daily challenge of doing all of the little things right in order to get there and to never take short cuts along the way. Take a look at our reviews down below and we think that you will see the proof of our approach to customer service and being the best pizzeria in town.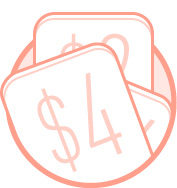 Please follow the link to jump off to our online ordering page. Or, you could view our menu first by following our menu link at the top of the page. Thank you!